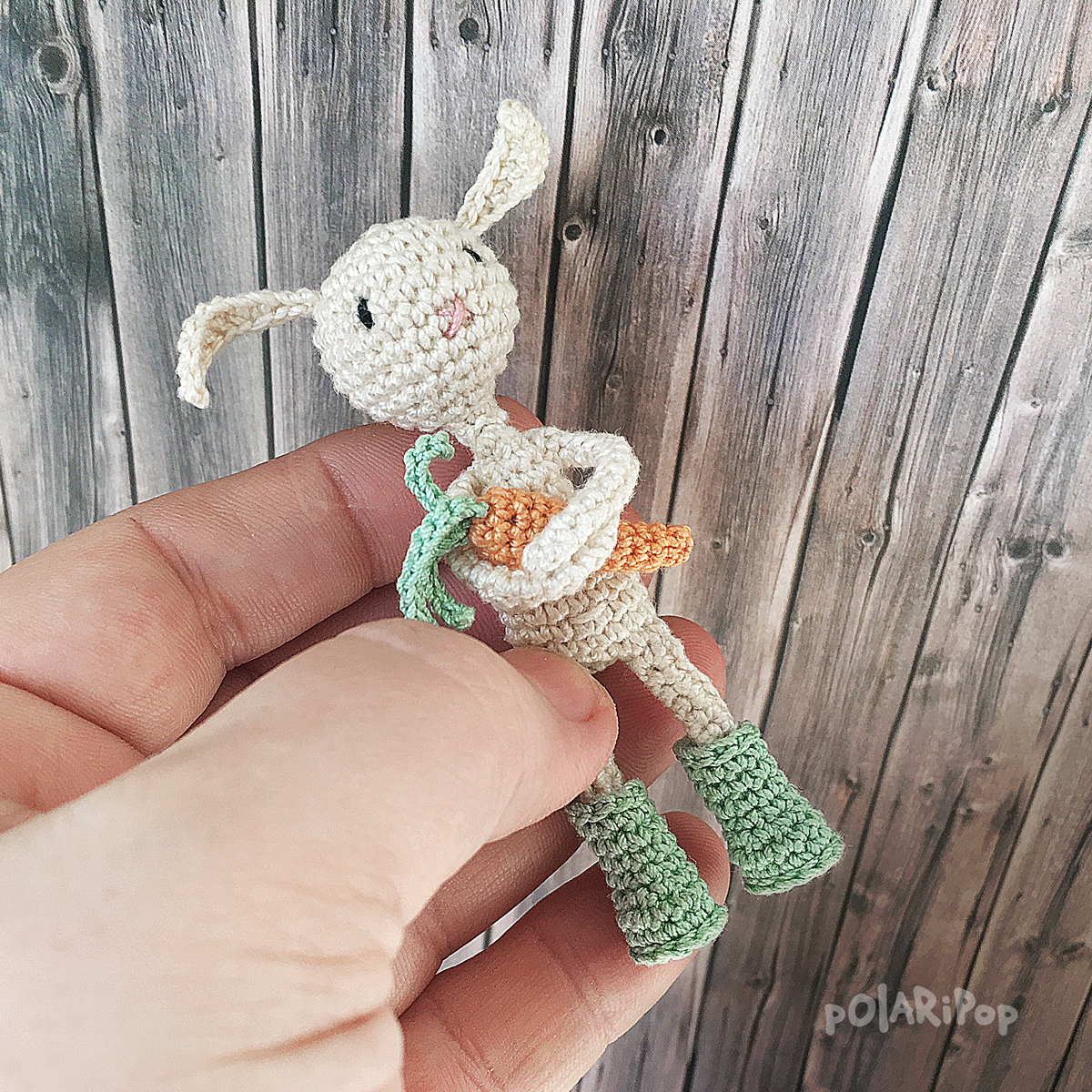 Clara loves carrots • Amigurumi Doll • Crochet pattern DE + EN
Crochet pattern with step-by-step photo tutorials
Pdf, 5 Pages, 30 photos and figures
Languages: German, English
Clara loves carrots. Because it is still too cold outside for gardening, I bought her a carrot on the market.
Now she is happy again – for the moment. I hope springtime is coming soon!
Clara liebt Karotten • Amigurumi Puppe • Häkelanleitung DE + EN
Häkelanleitung mit Schritt-für-Schritt Foto-Tutorials
Pdf, 5 Seiten, über 30 Fotos und Abbildungen
Sprachen: Deutsch, Englisch
Clara liebt Karotten. Und weil es draussen mal wieder zu kalt zum Garteln ist, hab ich ihr einfach eine Karotte am Markt gekauft. Nun ist sie für den Moment wieder zufrieden. Hoffentlich kommt bald der Frühling!
♥ IMPORTANT INFO ♥
Due to some health issues (no, don't worry, it's nothing serious) my pattern shops are currently offline, so the following patterns are not available at the moment. The expected date of reopening is spring of 2018. Please subscribe to my NEWSLETTER to stay up to date!