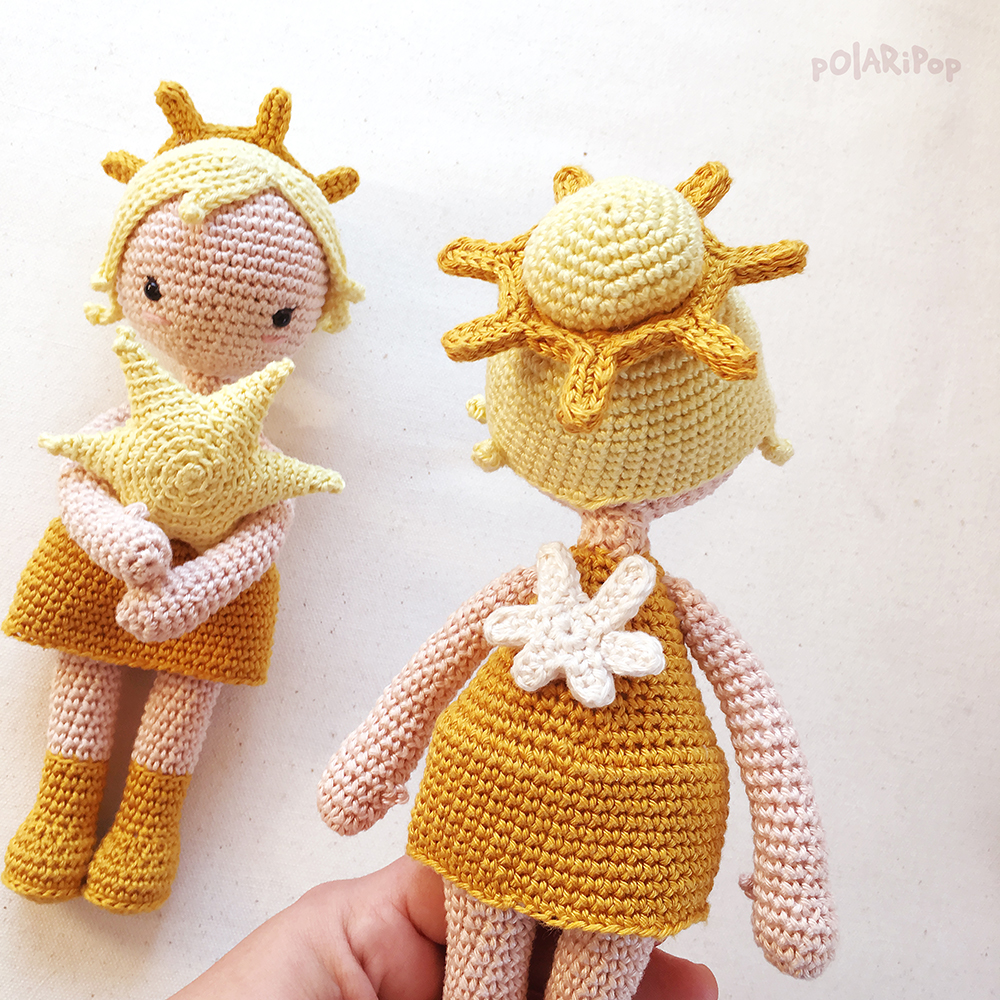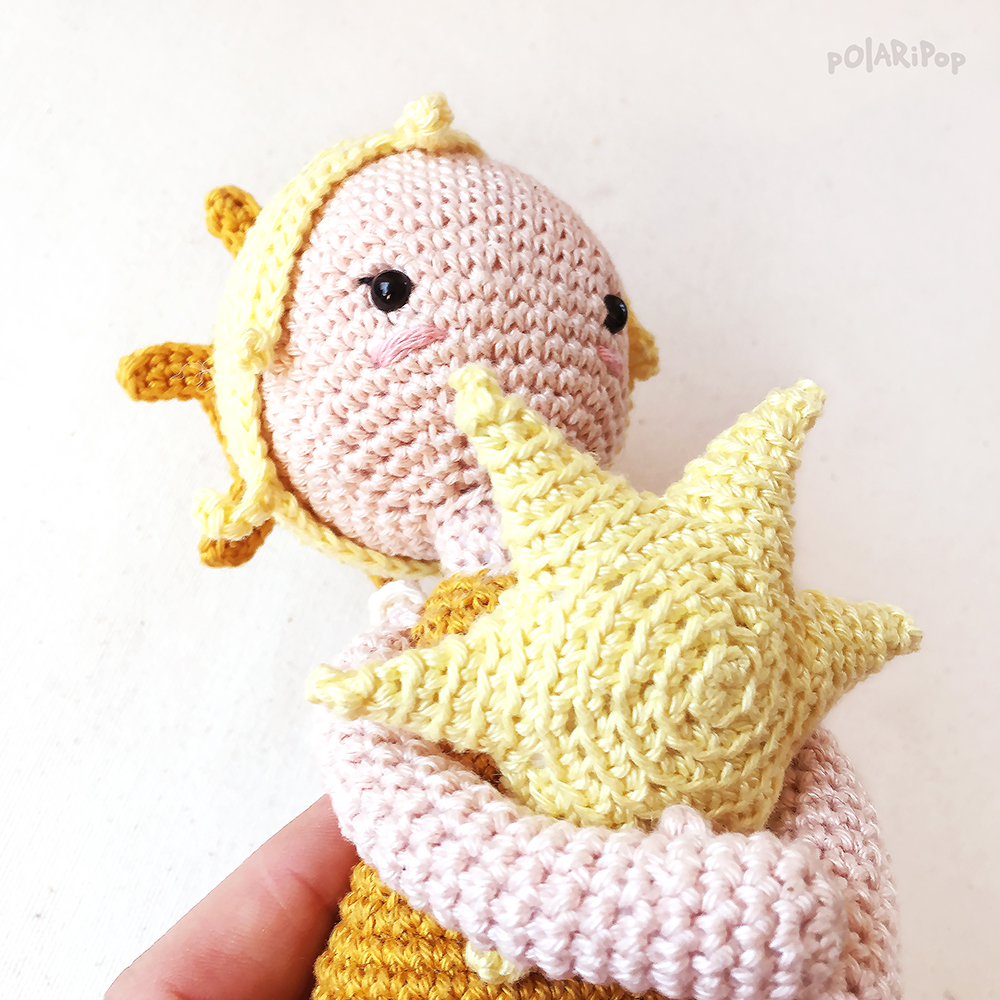 Estrella the Angel
ESTRELLA • Amigurumi Doll Angel • Crochet pattern by Polaripop (DE, EN, IT, RU)
Crochet pattern with step-by-step photo tutorials
Pdf, 17 Pages, 100+ photos
Size: with 2,5 mm hook 25 cm / 10 inches
Languages: German, English, Italian, Russian
THE STORY:
Hello, my name is Estrella. Though I was born into the mist and snow of a bitter cold winter, I am an angel of light and hope. Every night I wander through the woods collecting falling stars, which I then give to all the people in the world going through dark times, to bring back some light and warmth into their lives. Embrace the stars with me!
• • • • • • • • • • • •
SKILL LEVEL:
– suitable for crochet beginners
– all stitches of each row/round are listed
– each step is described as detailed as possible
– contains basic crochet knowledge
– step-by-step photo tutorials
– many tips & tricks
POLARIPOP wishes Happy Crocheting!
Where to buy
Most of my crochet & amigurumi patterns are available in my online shops in English and German (Deutsch). A few are also available in several other languages like ES, FR, IT, RU. I am trying to add more languages as soon as possible.