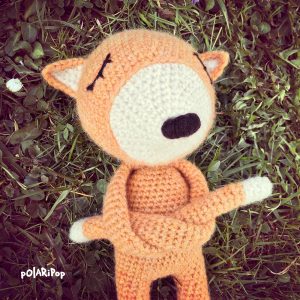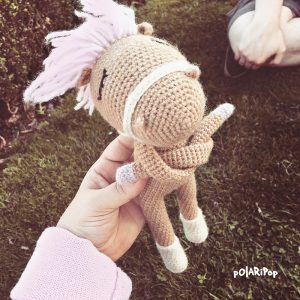 The NONOs Crochetgang • Collection • Set of 5 amigurumi crochet patterns (Deutsch+English) • Bunny, Horse, Amigurumi Fox, Mouse, Piglet
5 Crochet patterns with step-by-step photo tutorials
Pdf, 30+ Pages, 150 photos and figures
Languages: German, English
Size of dolls: ~ 25cm / 10 inches with suggested materials
Hello, we are the NONOs, a notorious crochet gang created to remind us all that sometimes it's ok to say NO, when everybody around wants something from you. Don't we all need a NONO every now and then?
Including the following patterns:
Isabell Indie the mouse (FREE PATTERN available here)
Willy Wont the horse (single pattern available here)
Rudy Refuse the fox (single pattern available here)
Marla Mutiny the bunny (single pattern available here)
Timmy Tough the pig (single pattern available here)
– suitable for crochet beginners
– all stitches of each row/round are listed
– each step is described as detailed as possible
– step-by-step photo tutorials
– many tips & tricks
POLARIPOP WISHES HAPPY CROCHETING WITH THE NONOS GANG!
Where to buy
Most of my crochet & amigurumi patterns are available in my online shops in English and German (Deutsch). A few are also available in several other languages like ES, FR, IT, RU. I am trying to add more languages as soon as possible.